I am a Superhero
I am a Superhero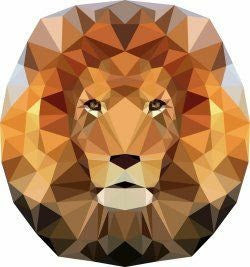 I am a superhero. I can fly to recitals and basketball practice, leap into action when the teacher's office calls, create a meal from virtually nothing - I can do it all. 
I don't take these powers lightly. 
When I am not saving the world one plastic bottle at a time, I use my power to create.  Quilting has become a recent obsession.  I am currently working on a paper-piece quilt called Jungle Abstractions - the Lion, by Violet Craft.
 

This quilt will be 60"x 60" when finished. The picture presented here is an alternate colorway for you to consider when completing this pattern. If you are looking for your next project, this is a must try.  CnC Fabrics has all of the cotton you'll need to complete this majestic beast.

Check out this video on paper-piecing by Violet Craft.

You will need about 7 1/2 yards (not including backing) in 14 colors.  Purchase your fabric by collection, or request samples to create your own custom bundle.

I am a superhero.  You are one too. 
For tips with making your project a success, visit our Facebook page.